| | |
| --- | --- |
| Tipologia | Espresso ground coffee blend |
| Confezione | 250 g jar |
La Tazza d'oro Tipo Bar Espresso
| | |
| --- | --- |
| Tipologia | Espresso ground coffee blend |
| Confezione | 250 g jar |
La Tazza d'oro Tipo Bar is a blend of workmanlike ground Beans for Espresso machine.
It's characterized by a persistent cream with predominant acidic notes of Arabica coffee originating in Brazil and Ethiopia with a lower dose of Robusta quality originating from India for a pleasant medium body, sweet and with a slight acidity.
For every time you want to enjoy a coffee like the one in the bar, but at home.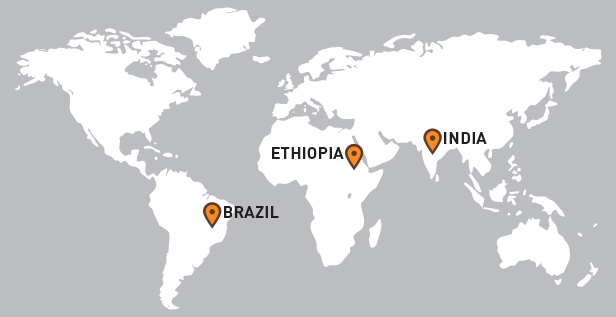 ROASTING

AROMA

BODY

ACIDITY
Product Description
For coffee at home that's like coffee from a bar.
A persistent creaminess, from the predominant notes of Arabica coffee from Brazil and Ethiopia enriched by a lower dose of Robusta quality beans from India. The pleasant, medium sweetness is characterized by a slight acidity with evident toasting notes and a persistent aftertaste. The hazelnut-colored "crema" has a medium texture.
The result is a perfect harmony of sweetness and acidity, to be enjoyed at any time of day.