| | |
| --- | --- |
| Tipologia | 100% Arabica whole bean coffee blend |
| Confezione | 250 g jar |
Caffè Karalis Rossa 100% Arabica
| | |
| --- | --- |
| Tipologia | 100% Arabica whole bean coffee blend |
| Confezione | 250 g jar |
Caffè Karalis Rossa 100% Arabica is a fine blend of only first quality Arabica coffee Beans from Central-South America and Central Africa that gives life to an Espresso with a soft and irresistible taste which blends harmoniously with hints of fresh flowers.
Our slow roasting method and its medium body give this blend a rich, intense full-bodied aroma.
Discover the pleasure of good Espresso to share with the family or somewhere around.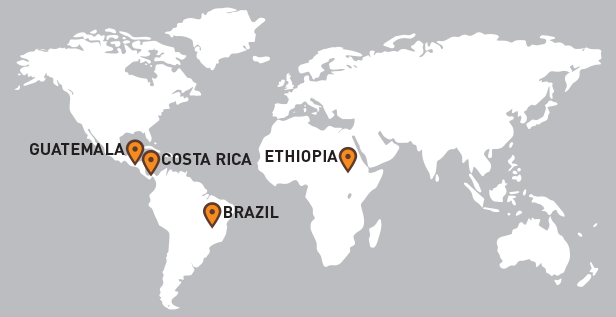 ROASTING

AROMA

BODY

ACIDITY
Your Title Goes Here

50%

50%