The trip of a coffee bean up to our cup
Like in any adventure, everything begins with a trip. Before giving us its unmistakable flavour and of being commercialized, you should know that our coffee undergoes various processing stages: from selection to roasting, from grinding to packing.
The raw coffee beans after having been harvested are delivered to be processed. This stage is called toasting or roasting and is quite important because from this stage depends the concentration of taste. Time and temperature of the roasting cycles varies according to the type of coffee we aim to obtain and the methods of usage.
Through this procedure, the bean undergoes a chemical-physical transformation: it has a weight loss (around 15-20%) due to the evaporation of water, increases its volume compared to the raw product, changes its colour because of the carbonization of cellulose and of the caramelization of the sugars.
At La Tazza d'oro we use a computerised procedure to control roasting and blending that, together with the experience and technical ability of the master toaster, allows us to calibrate at best the various stages and has allowed us to create blends appreciated by thousands of consumers.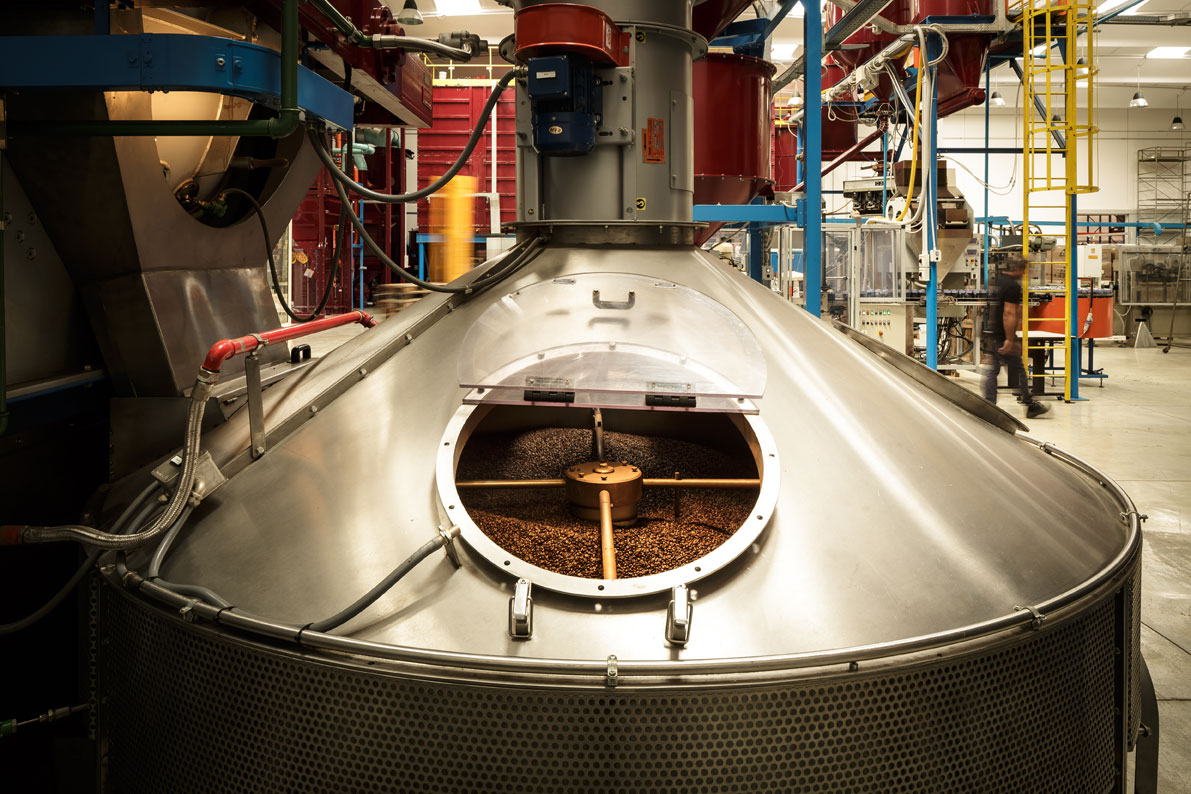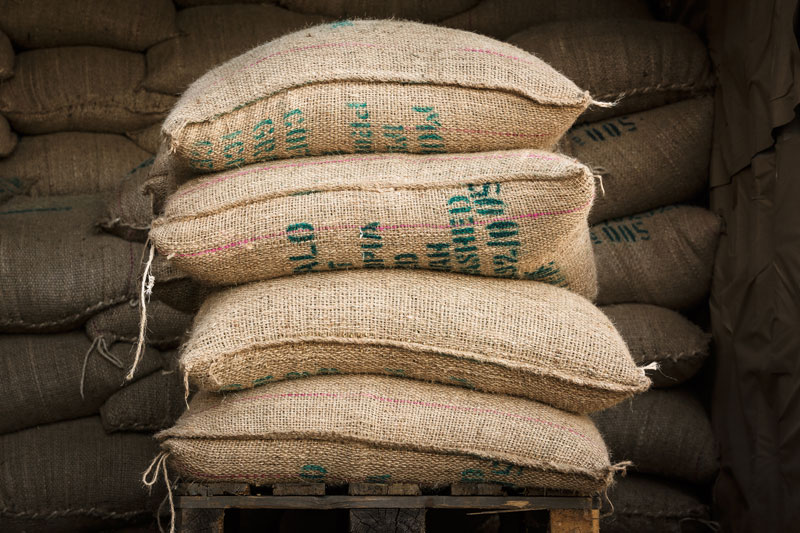 Storing and packing
The coffee is then stored, before being packed, in apposite silos to rest for a variable amount of time. In this stage, the moisture and external atmospheric temperature are constantly monitored in order for the product not to have any alteration.
In case of ground coffee, the roasted coffee beans go to the delicate phase of grinding, that can have various degrees: fine, medium and thick. It will change coffee resistance to the passage of water and consequently the organoleptic characteristics of the beverage.
At this point we can go to packing that happens with state of the art materials and techniques, able to protect it from weather influence and preserve the properties of its flavour and taste of La Tazza d'oro.
Even if coffee can be stored for a long time before being consumed, we make sure that the product on sale will always be very fresh.
How? The company's distribution policy provides for the coffee to remain in our warehouse for short periods of time, with a rotation of one week.
La Tazza d'oro has an efficient commercial network.
We take care of the sales in the Ho.Re.Ca. sector on the whole area of Sardinia and not only that, thanks to the cooperation of various Actors that offer a pre-sale, delivery and assistance service that is quick and accurate.
La Tazza d'oro is a dynamic and international reality.
The brand La Tazza d'oro is as of today commercialized in more than 20 Countries over 3 continents.
The foreign market is on of the keys for developing our company, whose commercial network makes use of important partnerships like the one with China. Further developments are envisaged for the USA market as well as part of an internalisation process.