| | |
| --- | --- |
| Tipologia | Whole bean coffee blend |
| Confezione | 1 kg pack |
| | |
| --- | --- |
| Tipologia | Whole bean coffee blend |
| Confezione | 1 kg pack |
Caffè Karalis Oro is a blend of coffee Beans made up of top quality Arabica and Robusta coffees from Brazil, Guatemala, India and Ethiopia.
Sweet and soft aroma which contains the precious aromatic notes of spice and toasted bread, full body, medium intensity and a strong taste characterize this coffee for true connoisseurs.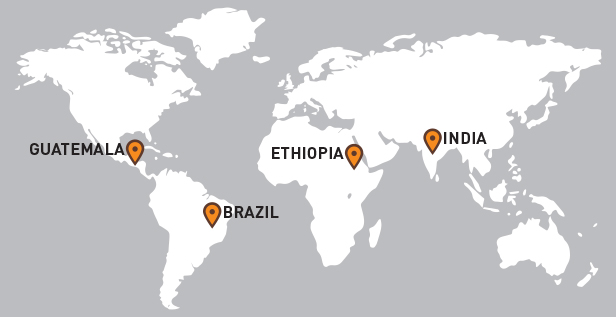 ROASTING

AROMA

BODY

ACIDITY
Your Title Goes Here

50%

50%
Find out which other blend might end its journey in your cup.