| | |
| --- | --- |
| Tipologia | Whole bean coffee blend |
| Confezione | 250 g jar |
| | |
| --- | --- |
| Tipologia | Whole bean coffee blend |
| Confezione | 250 g jar |
Caffè Karalis Viola in 250 g jar, also available in a 1 kg bag, is a blend of coffee Beans from Brazil, Guatemala, Ethiopia and India.
This fine blend is part of the Karalis line and is characterized by a slow roasting for a coffee with a full-bodied taste in the notes of almond and toasted bread with a sufficiently persistent aftertaste.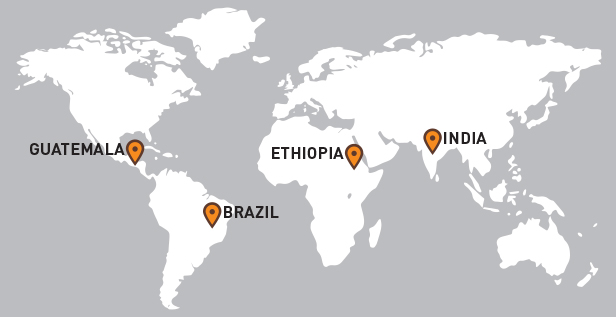 ROASTING

AROMA

BODY

ACIDITY
Your Title Goes Here

50%

50%
Find out which other blend might end its journey in your cup.