| | |
| --- | --- |
| Tipologia | Whole bean coffee blend |
| Confezione | 1 kg pack |
| | |
| --- | --- |
| Tipologia | Whole bean coffee blend |
| Confezione | 1 kg pack |
Caffè Karalis Viola in a 1 kg bag, also available in a 250 g jar, is a blend of coffee Beans from Brazil to Guatemala, Ethiopia and India.
This fine blend is part of the Caffè Karalis line and is characterized by a slow roasting for a coffee with a full-bodied taste in the notes of almond and toasted bread with a sufficiently persistent aftertaste.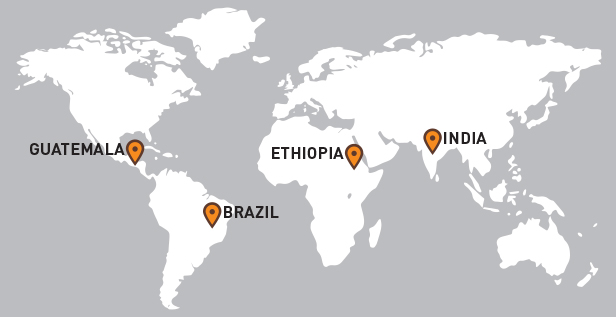 ROASTING

AROMA

BODY

ACIDITY
Your Title Goes Here

50%

50%
Product Description
From Brazil to Guatemala, Ethiopia and India. This is where the journey of Caffè Karalis Viola begins...
A slow toasting gives the fine mixture of grains a delicate aroma, a medium but intense taste that finally comes to the sweet and vigorous palate.
Caffè Karalis Viola is the result of a perfect combination of roasting and blending. The crema has a hazelnut color and a medium texture.
This blend is available in 250 gram jars and 1 kilo envelopes.
If you enjoy espresso, then journey's end for Caffè Karalis Viola has simply got to be in your coffee cup.
Discover the full Coffee Karalis range, choose another blend to end its journey in your cup.