| | |
| --- | --- |
| Tipologia | Whole bean coffee blend |
| Confezione | 250 g jar |
La Tazza d'oro Gran Miscela
| | |
| --- | --- |
| Tipologia | Whole bean coffee blend |
| Confezione | 250 g jar |
La Tazza d'oro Gran Miscela is a blend of coffee Beans packaged in a 250g jar.
The blend comes from the skilful combination of Indian Robusta coffee and Arabica coffee from Brazil, Guatemala and Ethiopia, for a creamy coffee with a full body and strong taste, unique in aroma and texture
La Tazza d'oro Gran Miscela is also suitable for super-automatic machines, guarantees easy processing and is suitable for the preparation of cappuccino.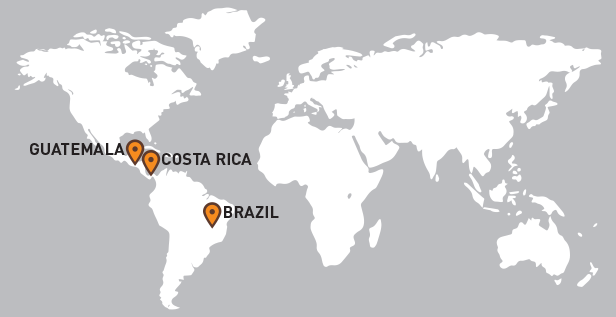 ROASTING

AROMA

BODY

ACIDITY
Your Title Goes Here

50%

50%
Product Description
A sweet and spicy, creamy, full-bodied coffee with a rich taste, unique in flavor and consistency. What makes La Tazza d'oro Gran Miscela so creamy and velvety is the clever combination of Indian Robusta Coffee and Arabica Coffee from Brazil, Guatemala and Ethiopia.
The cup is vigorous, with clear notes of spice and sponge cake and a nice, light acidic, aftertaste.
This coffee was created for those who like to enjoy a rich espresso coffee. Our slow roasting gives the coffee a persistent creaminess and a full, pleasant and sweet body for those who want a true energy boost. The homogeneous toasted color is practically perfect, the delicate aroma, the velvety "crema" and the medium texture satisfy all palates.
It's also suitable for use in super-automatic machines, as it guarantees easy handling and is great for preparing cappuccino.
Packed daily in 1 kilos and 250 gr jars, highly controlled and hermetically sealed to ensure the fragrance over time.