| | |
| --- | --- |
| Tipologia | Whole bean coffee blend |
| Confezione | 250 g jar |
La Tazza d'oro Miscela d'oro
| | |
| --- | --- |
| Tipologia | Whole bean coffee blend |
| Confezione | 250 g jar |
La Tazza d'oro Miscela d'oro is a blend of coffee Beanscharacterized by the right dosage of Arabica coffee from Brazil, Guatemala and Costa Rica and Robusta coffee from India, selected and chosen with care.
This blend gives life to an Espresso with a soft and balanced taste that combines with hints of toasted bread, great to be tasted pure to savor its unique taste.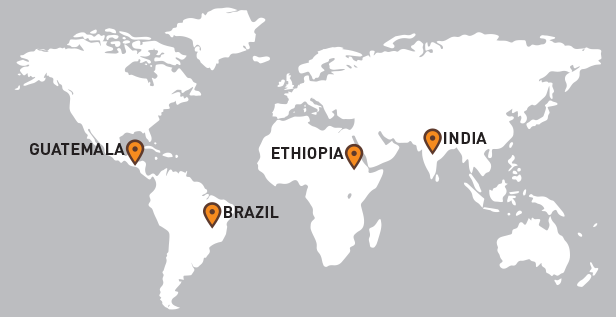 ROASTING

AROMA

BODY

ACIDITY
Your Title Goes Here

50%

50%
Find out which other blend might end its journey in your cup.