| | |
| --- | --- |
| Tipologia | Whole bean coffee blend |
| Confezione | 250 g jar |
La Tazza d'oro Gran Miscela
| | |
| --- | --- |
| Tipologia | Whole bean coffee blend |
| Confezione | 250 g jar |
La Tazza d'oro Gran Miscela is a blend of coffee Beans packaged in a 250g jar.
The blend comes from the skilful combination of Indian Robusta coffee and Arabica coffee from Brazil, Guatemala and Ethiopia, for a creamy coffee with a full body and strong taste, unique in aroma and texture
La Tazza d'oro Gran Miscela is also suitable for super-automatic machines, guarantees easy processing and is suitable for the preparation of cappuccino.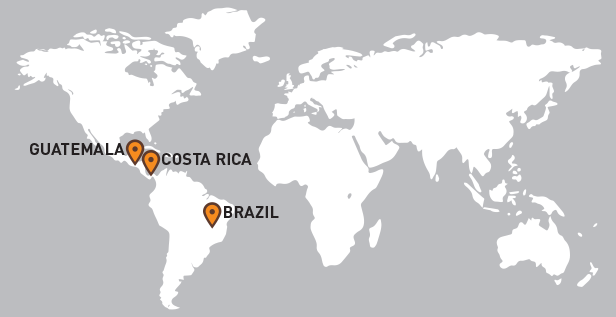 ROASTING

AROMA

BODY

ACIDITY
Your Title Goes Here

50%

50%
Find out which other blend might end its journey in your cup.